Includes 12 glass S14 globe bulbs, including two spare bulbs, to create an elegant lighting style while providing a clear, decorative glow.

Installation is quick and easy. Simply hang and drape the string lights as desired along walls or fixtures. Additional mounting hardware or cable kit not included.

The string lights' IP65 weather rating allows it to be used outdoors for events and ambiance lighting.

The lights' dimmable feature allows for customized mood lighting.

The string lights' 24-foot cord has 12 bulbs and 10 sockets with a 2.4-foot spacing between each for a total of a 20.7-foot lighted area. Connect up to 44 24-foot string light cords together (up to 1,056 feet) for larger areas. Each bulb uses two watts with 880 max watts per run.
Mr Beams LED String Lights with S14 Bulbs help to create a warm, inviting atmosphere for outdoor living areas, including decks, patios, porches, gazebos and more. Customize the mood and brightness with dimmable bulbs (dimmer not included).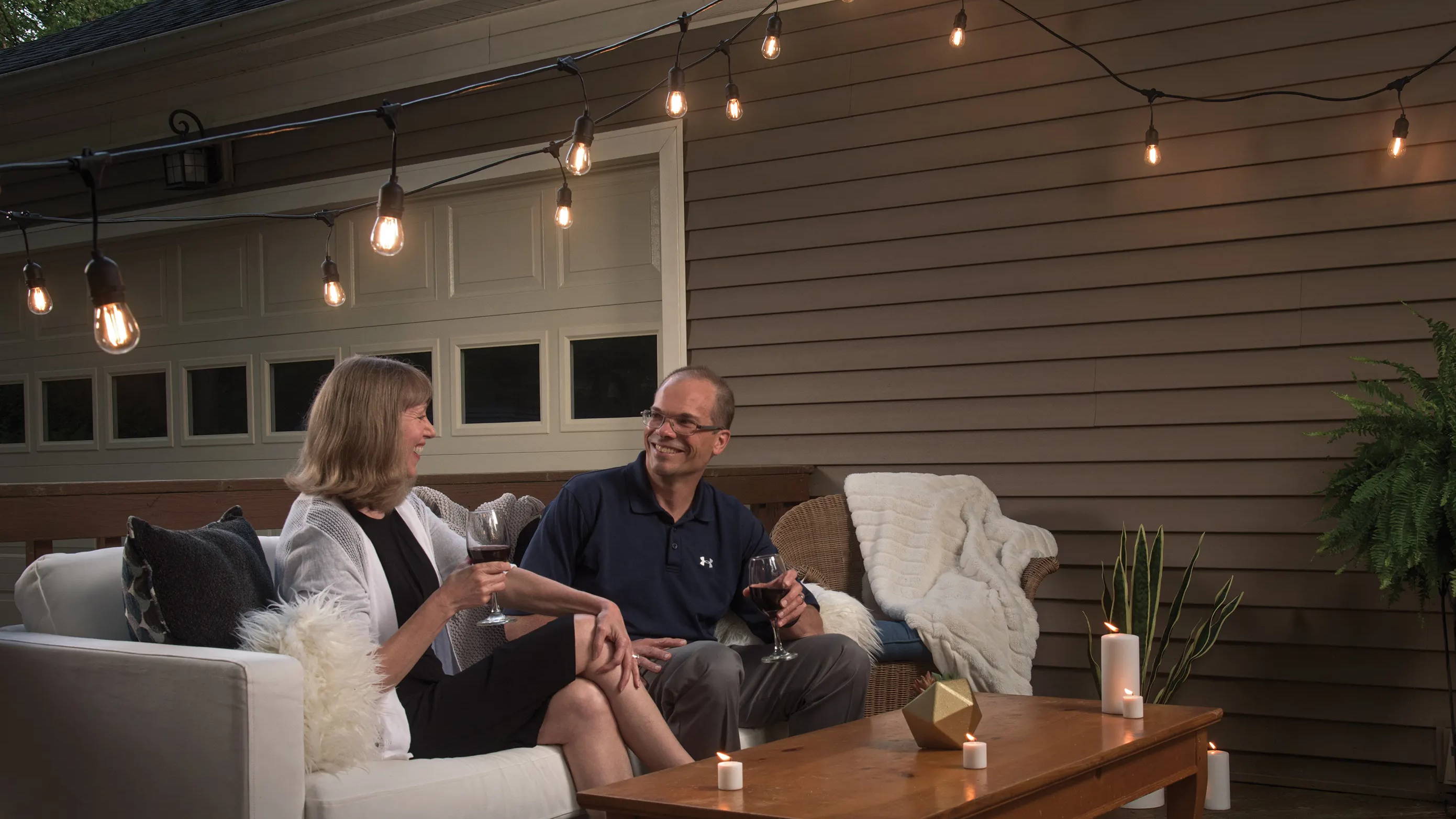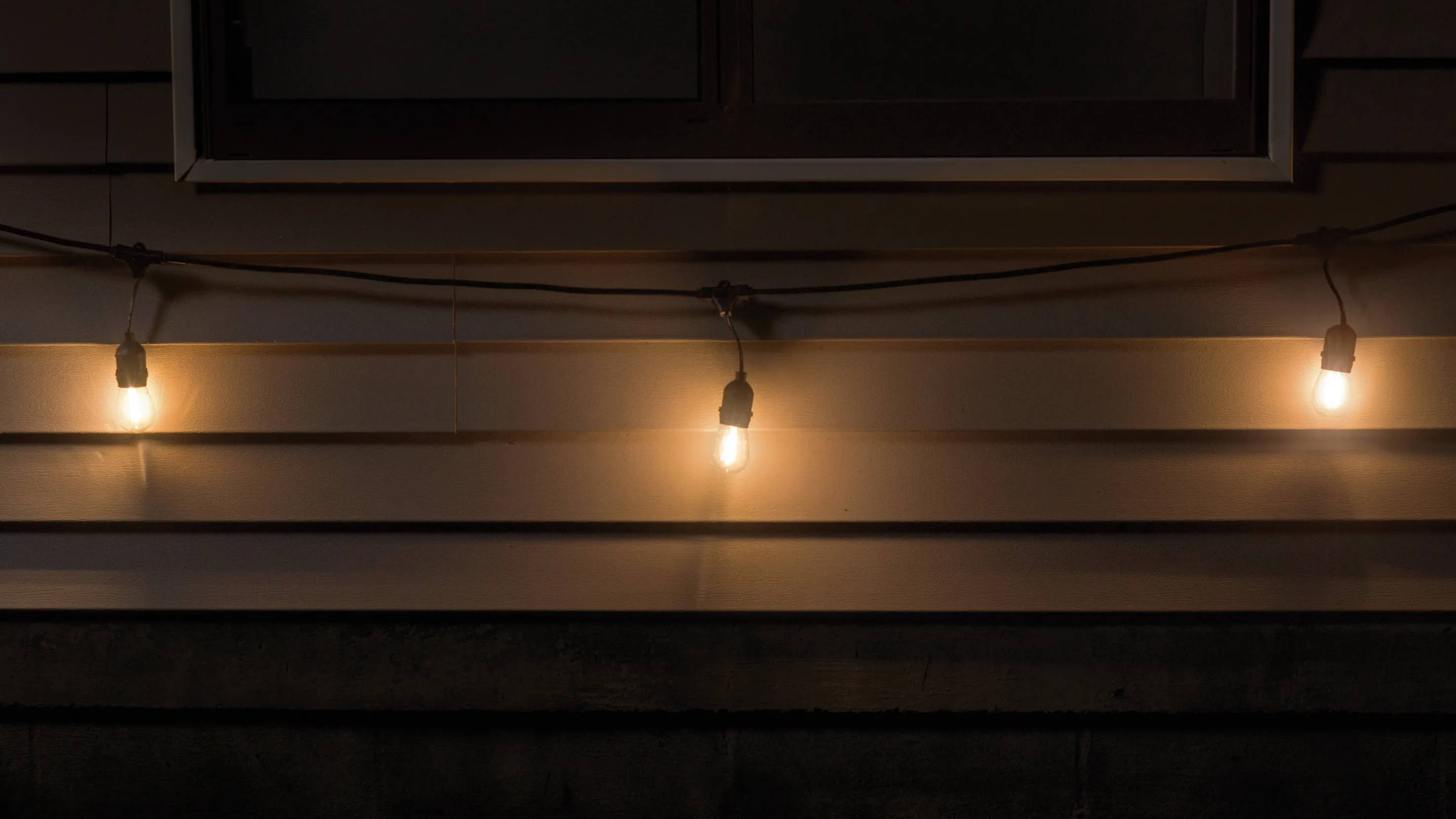 The string lights hanging sockets create a bold lighting style for decorative statement lighting. Bulb sockets are spaced every 2.4 feet, allowing for the perfect amount of light to create an intimate atmosphere.
Connect multiple strands end-to-end for additional lighting or to light larger areas. Link up to 1,056 feet of LED string lights without exceeding 880 watts (2 watts per bulb).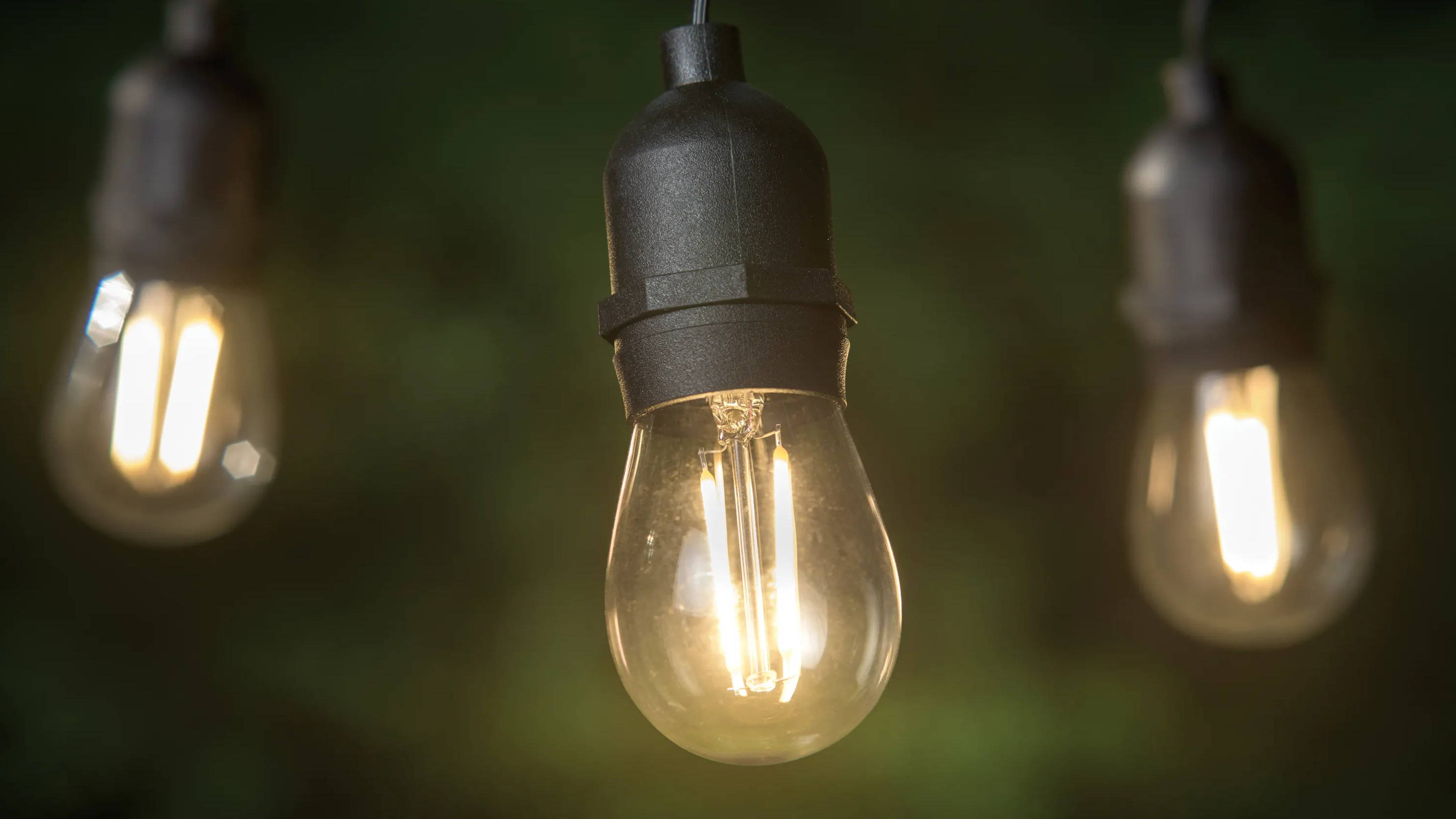 ---