Posted by Jamie S. on Apr 20th 2020
Patio weather is so close—can you feel it?? We can, and we're excited about summer nights on the deck to visit with friends, enjoy outdoor meals and feel the fresh air after being cooped up all winter.
To be honest, one of the reasons we're extra excited this year is because we have our new line of outdoor string lights to deck out our patios. The seven models in the string light family provide a variety of styles to fit any home décor or mood. When trying to find the best light for your space, keep in mind:
Cord Style
Choose between hanging and inline sockets. Hanging sockets drop from the cord to provide bold statement lighting, while inline sockets fall inline with the cord for soft decorative lighting.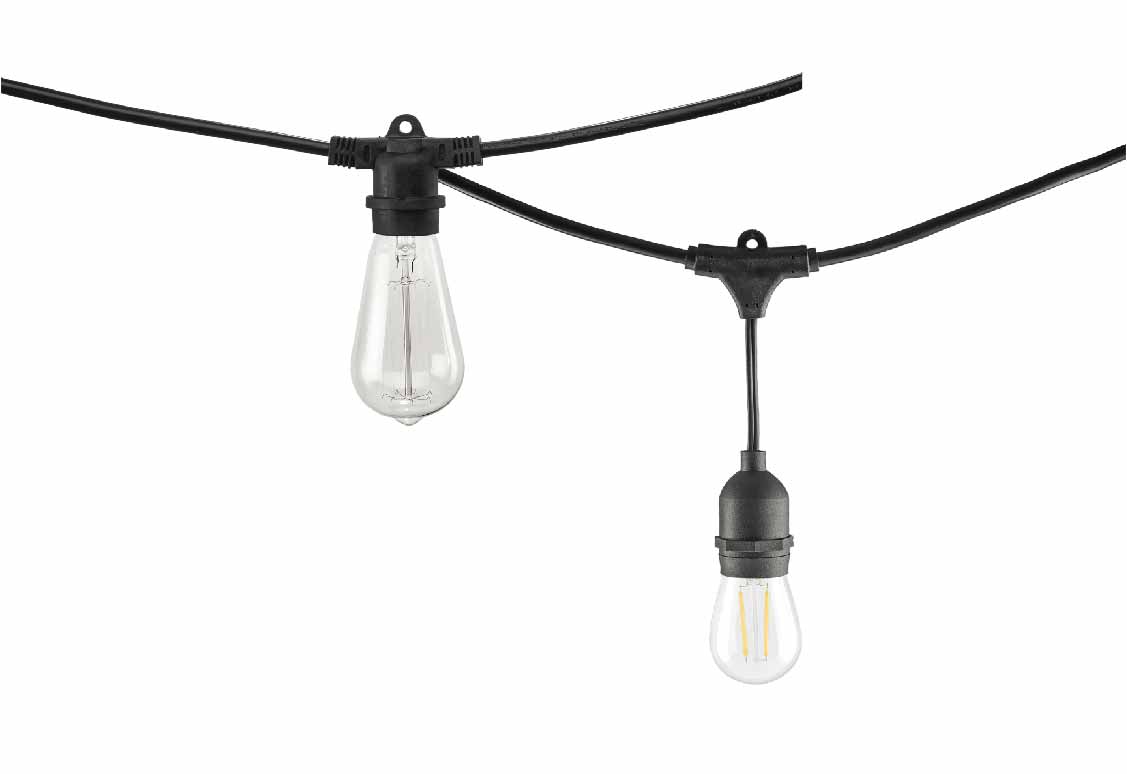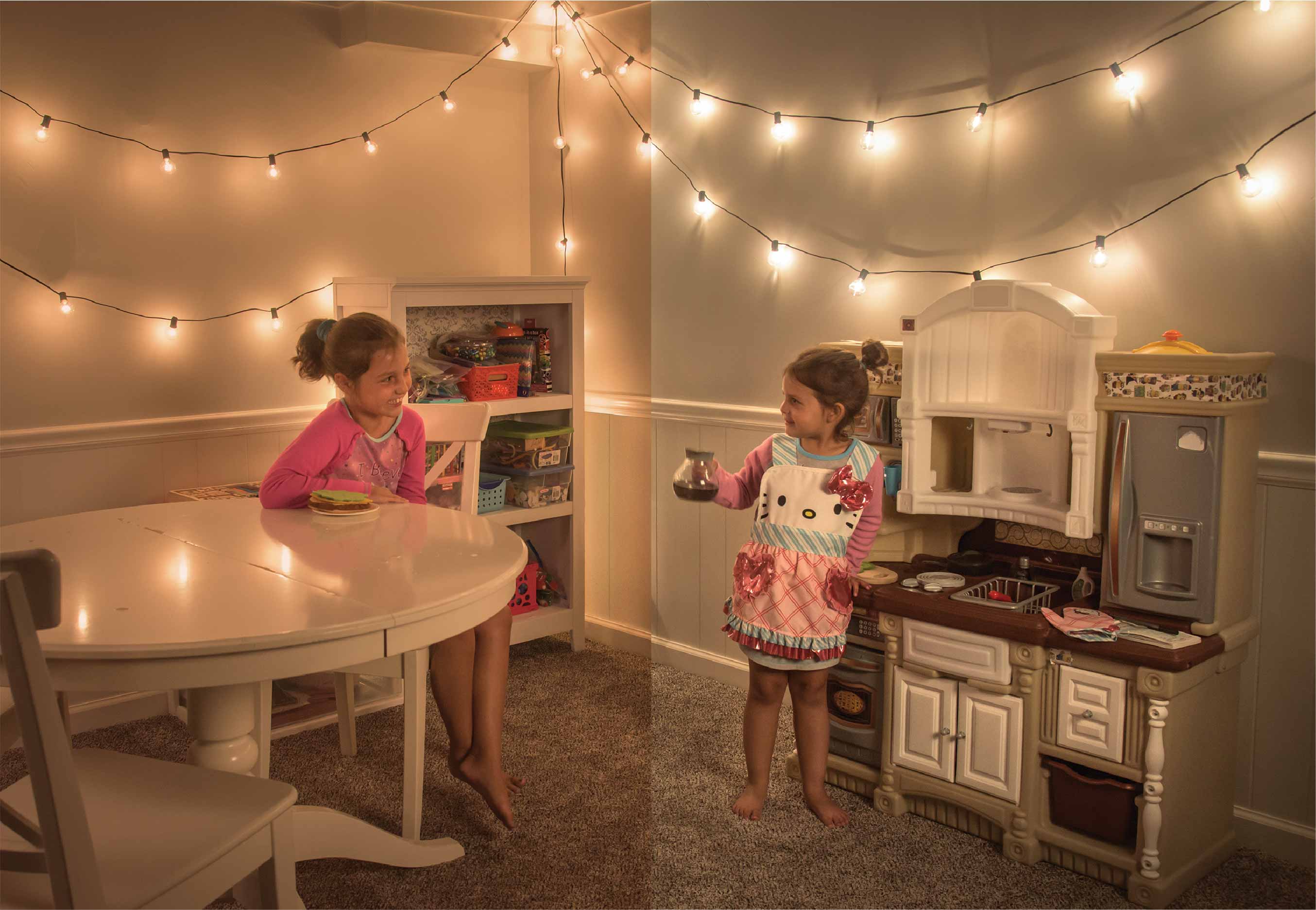 Choose between LED and incandescent bulbs. LED bulbs provide a clear light for energy efficient lighting, while incandescent bulbs emit a perfectly warm light for an intimate atmosphere.

G40 globe bulbs provide light in a delicate, familiar style
ST58 bulbs provide light in a classic, vintage style bulb
S14 bulbs provide light in a timeless, traditional style bulb
Now, for our must-know string light tip…
Because our string light bulbs are glass, they're more fragile than other light styles, so we highly recommend hanging the cord before inserting the bulbs in the sockets. Although it's tempting to insert the bulbs before hanging the cord—trust us, we get it—doing this can cause the lights to knock together, which can cause tiny unseen microfractures that make the bulbs more susceptible to breaking.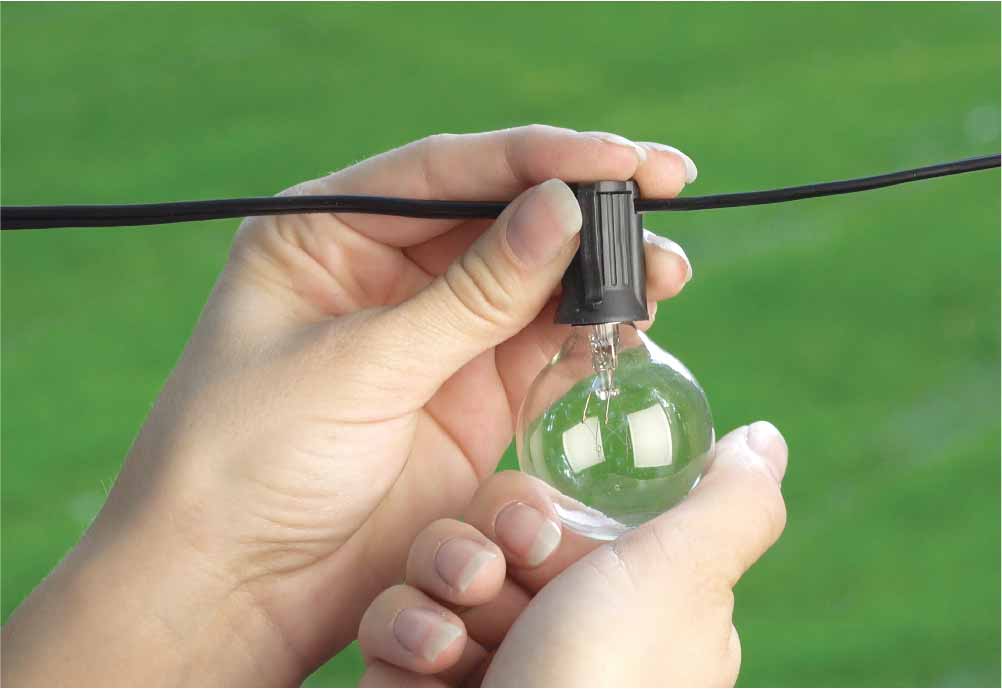 ---