Posted by Hailey Robinson on Feb 14th 2020
When our customers speak, we listen.Mr Beams knows you want more sustainable lighting solutions, and now we have the answer. Allow us to introduce you to our new line of solar power wall lights.
We're excited, not just because our solar-powered line brings a more sustainable option to our customers, but because the wall lights come equipped with a number of new features. Each model – with the exception of the Solar Wedge Max 18 model– has three lighting modes: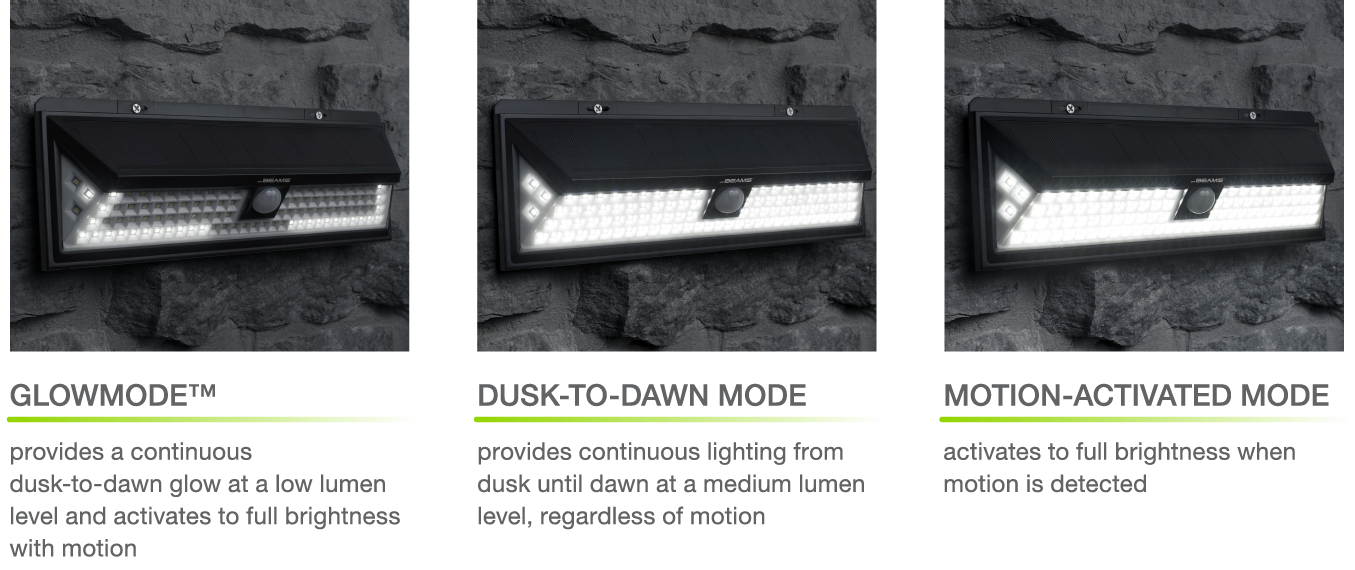 Charging varies from model to model, but those with larger solar panels reach a full charge more quickly. We recommend charging in direct sunlight for best performance.
These new solar-powered wall lights are designed to include some of Mr Beams favorite signature features. They're wireless, motion-activated and equipped with an auto shut-off option so they're only on when you need them; they're durable and weatherproof to withstand year-round, outdoor use; and they have a long runtime for versatile lighting that provides peace of mind.
In addition to these feature favorites, the Solar Wedge Max wall light models are equipped with two unique features. First, the LEDs provide more lumens per watt than those of similar models, making them a more energy efficient lighting solution. Second, the lighting mode switches are located on the side of the panel, rather than the back, making it easy to change modes while the light is mounted.
Like existing Mr Beams solutions, all new solar wall lights are also easy to install in less than five minutes. All you need is a screwdriver or a drill, then: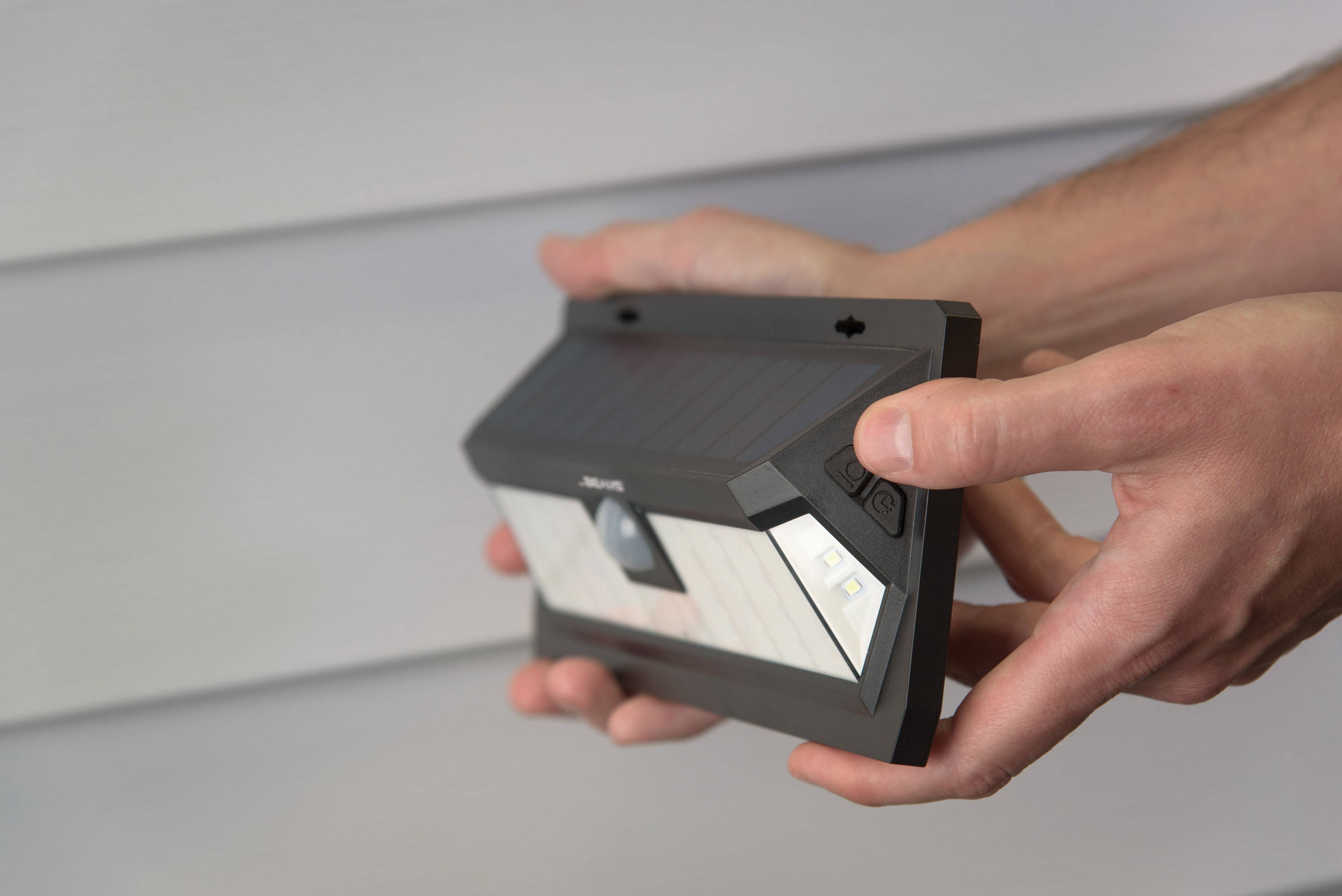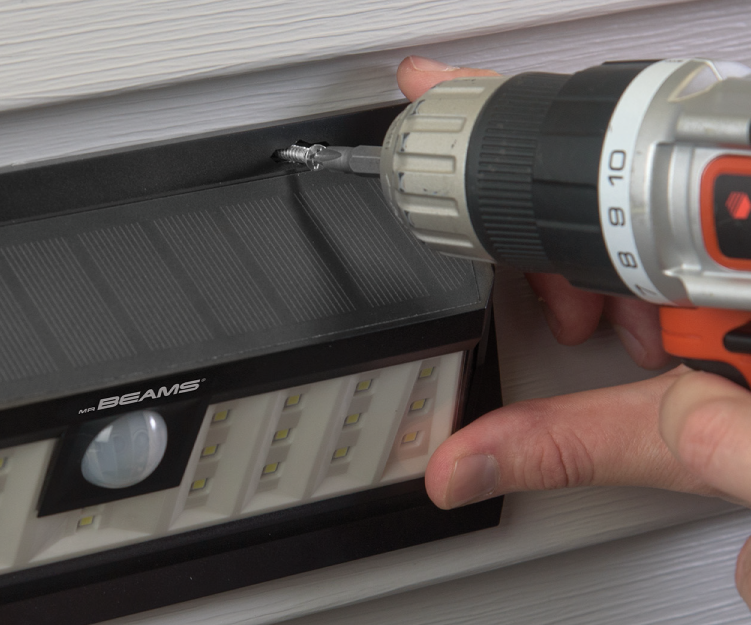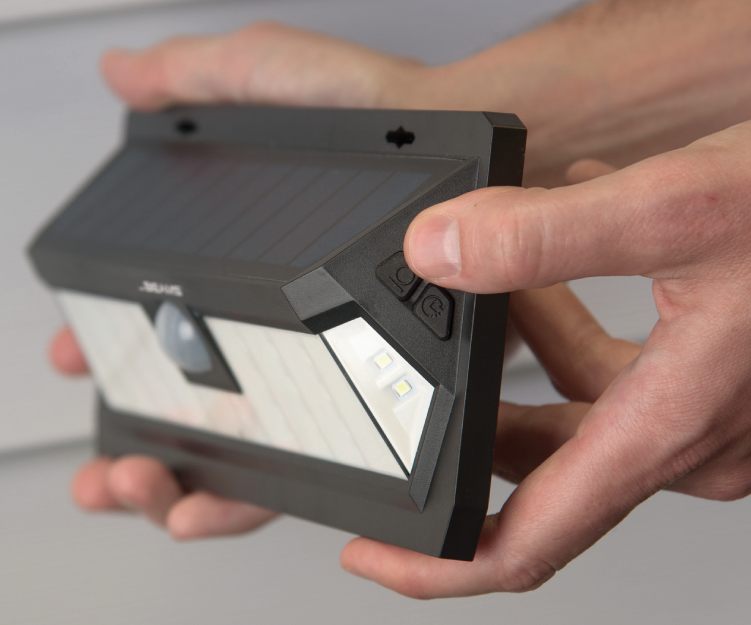 1 Set the desired lighting mode
2 Determine the mounting location
3 Line up the light to the mounting location
4 Drill the included screws through the mounting holes at the top of the light (anchors included for drywall installation)
Tell us what you think! At Mr Beams, we never stop listening to our customers. It's how we ensure that you're provided bright light where you need it, when you need it.