Posted by Hailey Robinson on Feb 14th 2020
The right kind of lighting is a key element for any get-together, especially if you want to set an inviting atmosphere for your guests. Mr Beams' new family of string lights is here to help.
These decorative lights will add a vintage look to wherever you choose to hang them — be it your patio, porch, gazebo or another outdoor living space. Each model carries a minimum IP44 weatherproof rating and, with the exception of the Solar LED String Lights, has the ability to connect multiple strings end-to-end. Versatile and durable designs allow for each model to be used year-round.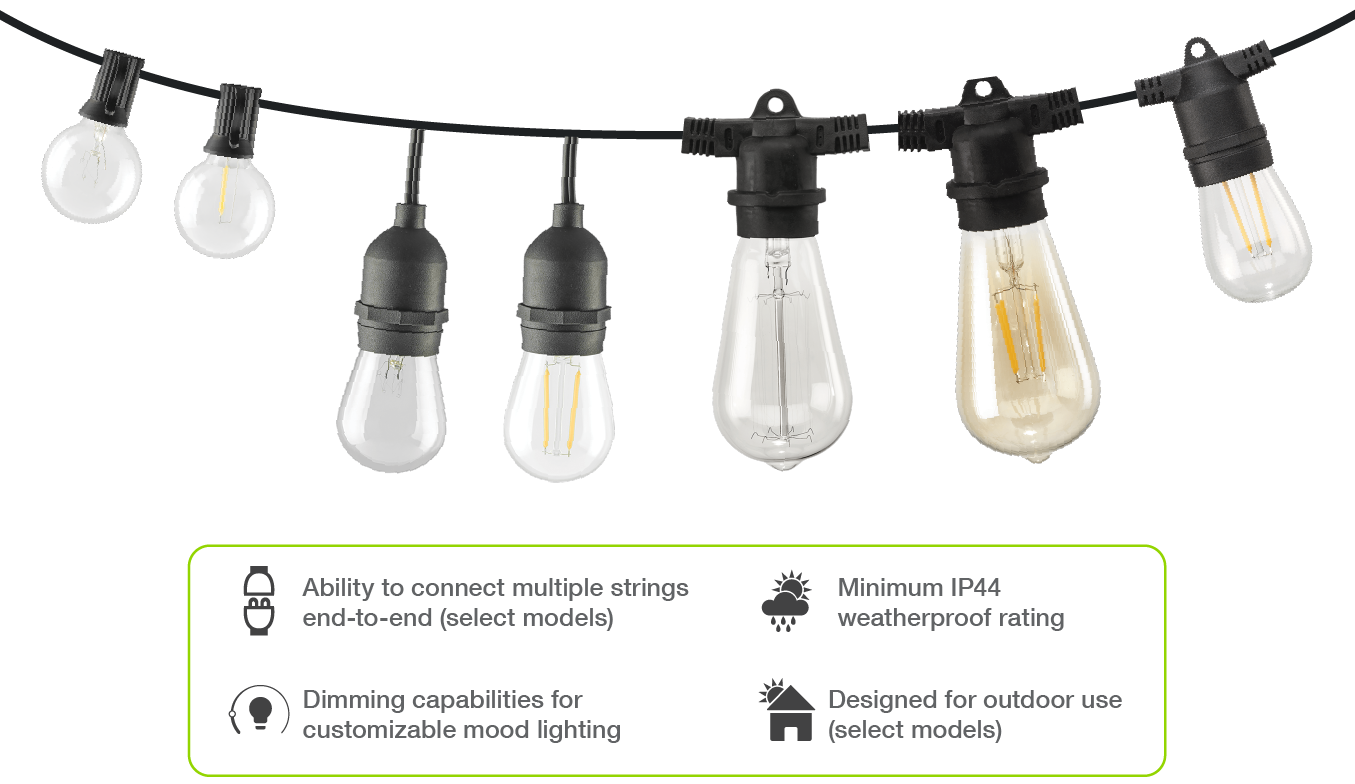 The family includes a variety of cord and bulb styles, light sources and power types to meet your personal lighting needs. Inline string styles contain the sockets along the cord for soft, decorative lighting while hanging styles feature sockets that drop from the cord to provide bold, statement lighting.
Incandescent bulbs provide warm light for an intimate atmosphere while LED bulbs provide clear light for energy-efficient, decorative lighting. Bulbs come in three different styles. The G40 bulbs provide light in a delicate, familiar style, S14 bulbs provide light in a timeless, traditional style, and ST58 bulbs provide light in a vintage, nostalgic style.
All string light models, except for the Solar LED String Lights, feature dimming capabilities and multiple cord lengths to allow for customizable mood lighting. If you're looking to bring lighting inside, the Globe String Lights (G40 bulbs) can be used both outdoors and indoors. For a more sustainable option, the solar-powered models can be placed anywhere that will ensure the panel receives direct sunlight.

Easy Installation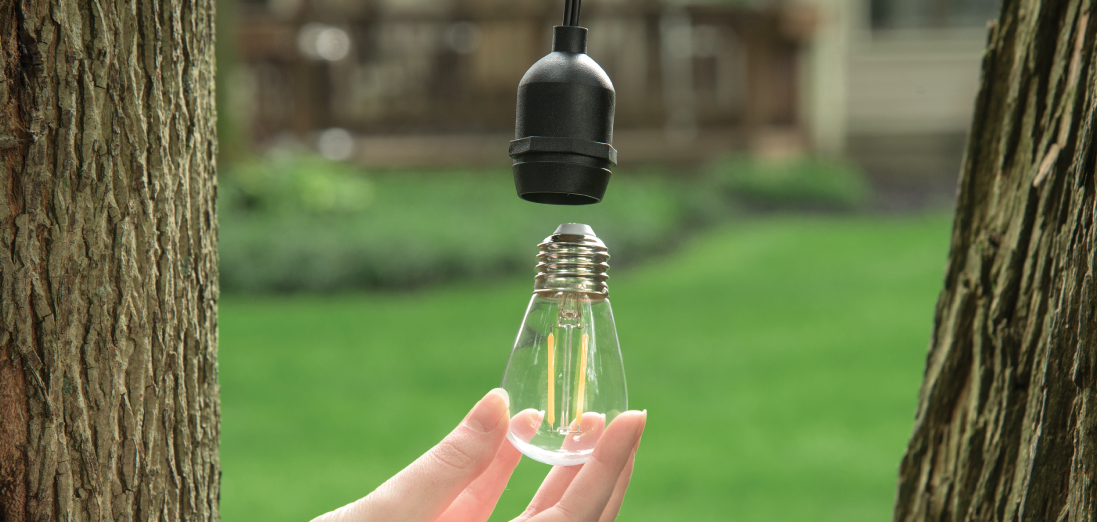 Like all Mr Beams products, installation is quick and easy. Hang and drape the string lights along walls or fixtures as you desire then attach the bulbs (additional mounting hardware or cable kit not included). When done, simply plug them in and watch as they brighten up any dark space.
Mr Beams' new family of string lights will transform any living space with a tasteful, decorative touch and provide long-lasting outdoor lighting year-round. See which model is right for you.