Posted by Jamie S. on Oct 1st 2020
Maybe the tree house is for your kids, or maybe it's for you—either way, we have wireless home lighting essentials that install in less than 5 minutes to increase safety, security and convenience.
Is there anything more summer than a tree house? As kids, we relished in having a space that was all ours. As adults, it's a welcome escape to everyday stressors. It's no wonder there's been a tree house real estate boom and big business with tree house hotels (we've been eyeing our Ohio neighbors' tree house rentals for a summer getaway). But if you're planning on spending summer nights in your outdoor loft, you'll need lighting.
Our line of wireless battery-powered lights are designed for areas where it would be expensive, inconvenient or nearly impossible to install wired lighting, which makes them practically perfect for this type of outdoor living space. Each light installs in about 5 minutes with the included mounting hardware. Check out our top picks below for your tree house lighting.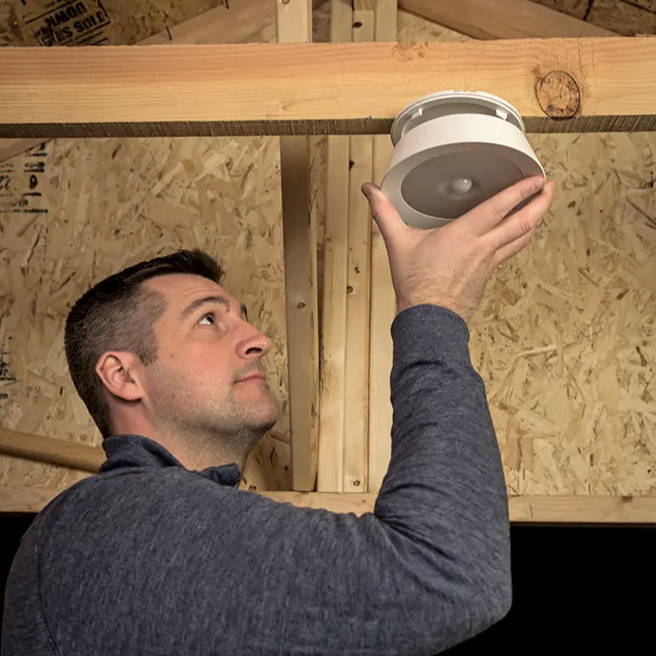 Indoor Convenience
Top pick: MB981 Ceiling Light
Our battery-powered ceiling light provides 200 lumens of hands-free overhead lighting in your tree house. Expect about 1 year of battery life with average use of 8 activations a day.
Bonus: the ceiling light has a removable light sensor, which allows the light to activate regardless of nearby ambient light. Perfect for dusk lighting.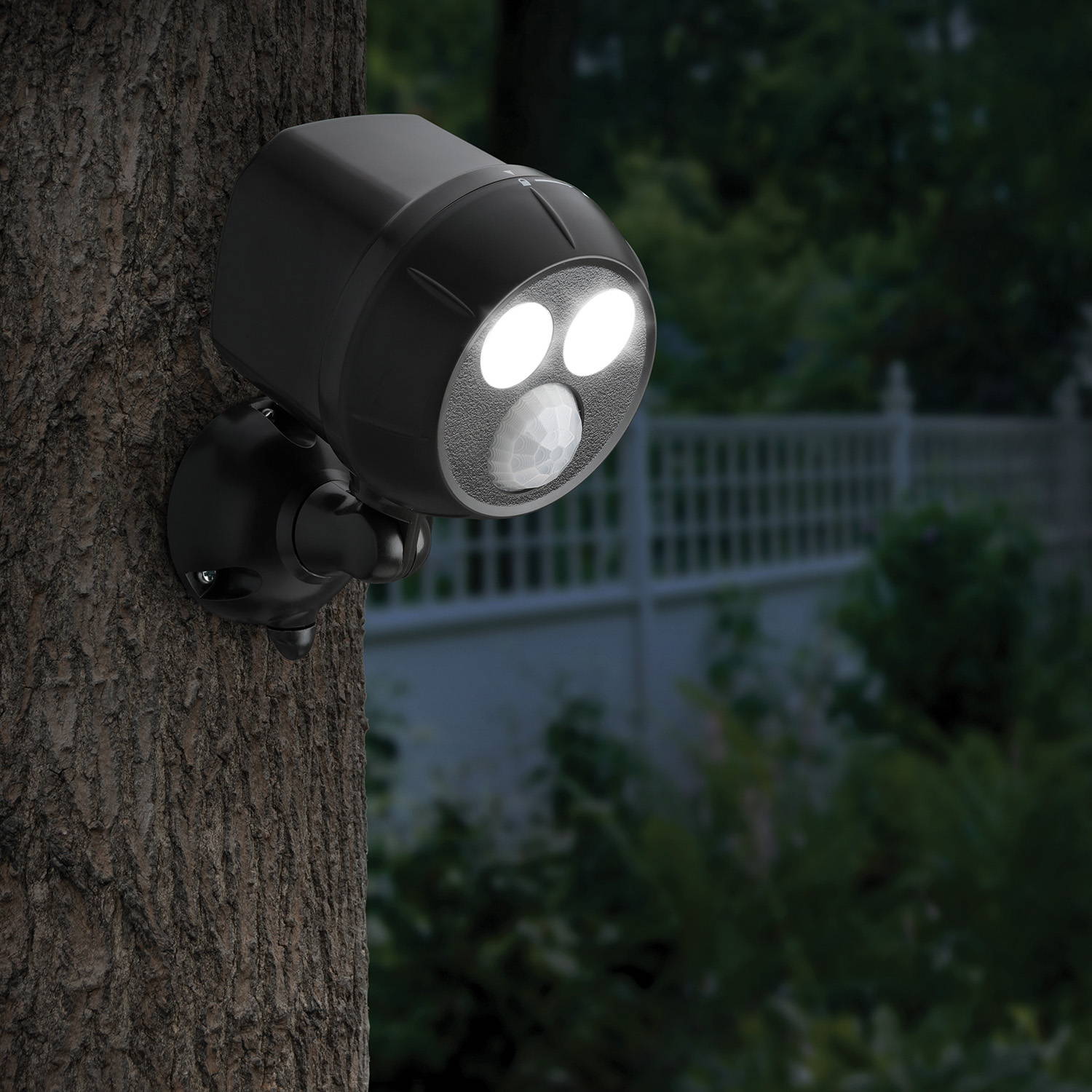 Outdoor Security
Top pick: MB390 UltraBright Spotlight
This customer favorite provides 400 lumens of motion-activated outdoor lighting. Think of it as secure perimeter lighting as you come and go from your tree house.
Bonus: the wireless spotlight can install anywhere – even to the tree!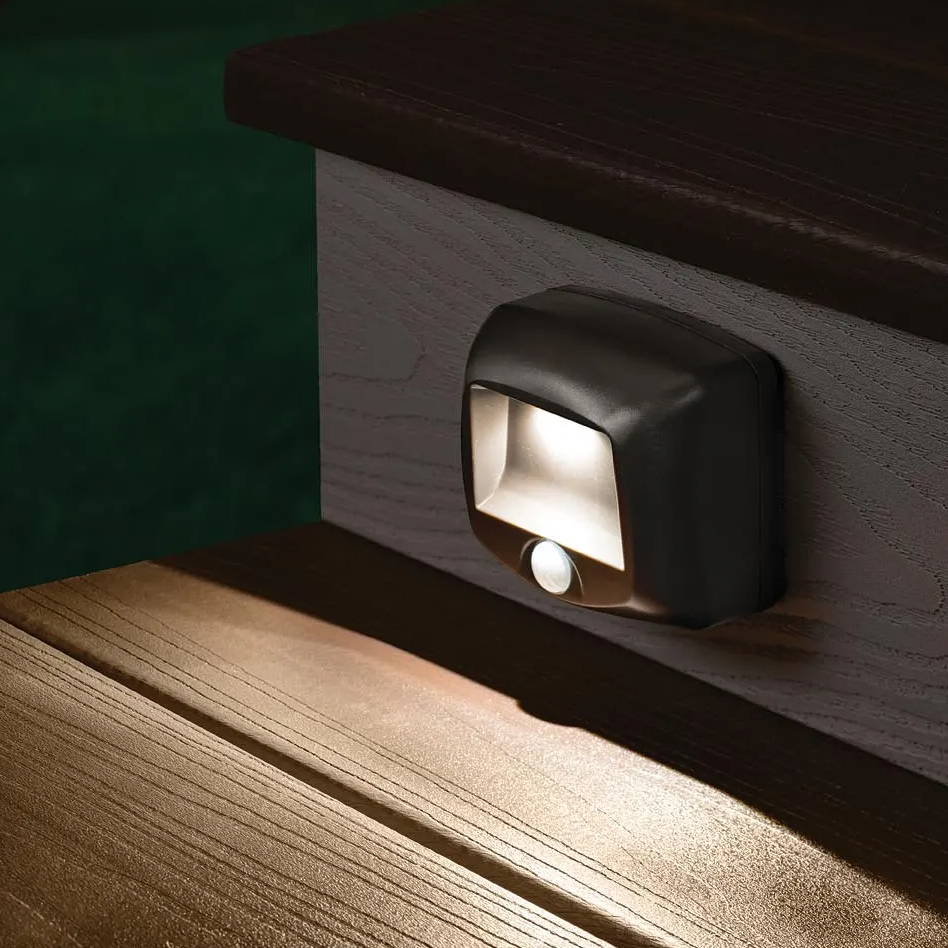 Essential Safety
Top pick: a tie between MB520 Step Light or MB500 Stair Light
The tree house style might determine which of these lights is best for you. Our MB520 Step Light provides 35 lumens of bright motion-activated safety lighting, while our MB500 Stair Light provides a sub 1-lumen glow for continuous guide lighting. We recommend our Step Light for tree houses with traditional outdoor stairs and our Stair Light for ladder-style stairs.
Bonus: Our Step Light has an optional GlowModeTM, which provides a continuous dusk-to-dawn glow that activates to full brightness with motion.