Posted by Jamie Shearer on Oct 1st 2020
Because LEDs don't require much energy to operate, they can easily operate on batteries. So when David Levine and Mike Recker came across the problem of how to easily light a closet, the idea for a battery-powered LED Ceiling Light was created, as well as the start of Wireless Environment.
The Ceiling Light provides 100 lumens of white light powered by four C batteries. Because it can be installed just about anywhere with just two screws (or even a strong adhesive), it's an ideal light for closets. It was recently recommended by the Wall Street Journal as "the best battery-powered light to install in a closet."
Want to know more about the Ceiling Light? Here are 4 things we think you should know: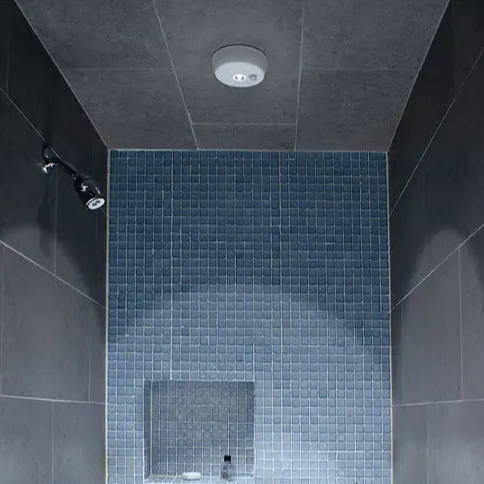 1. The Ceiling Light has a CRI (color rendering index) of 85. CRI uses a scale of 1-100 to measure a light's ability to light an object like natural light would. The higher the number, the better.
2.The Ceiling Light is weatherproof, so you can use it on porches, in sheds and even in showers.
3. You can remove the light sensor from the Ceiling Light. Some customers still want light even if there's ambient light nearby, so they remove the light sensor so it's not affected by light—only motion. For instructions on removing the light sensor, watch the video below.
4. The problem that the Ceiling Light solves—lighting dark closets—is the problem that led to the creation of Wireless Environment.
How to Remove the Light Sensor from the Ceiling Light
Mr Beams motion-activated lights include a light sensor that prevent activations during the day or when there's nearby light, which helps prolong battery life and eliminate unwanted or unnecessary activations. However, in some instances, it actually helps to remove the light sensor so the light activates anytime there's motion, even if there's ambient light - like dark showers that still see a bit of overhead lighting. Watch the video to learn how to easily remove the light sensor, which can also be re-installed if needed.