Posted by Jamie S. on Oct 1st 2020
Not only has the COVID pandemic affected the entire world, it's impacted every area of our lives. And if you're like us, it has left you drained and ready for a vacation - which may or may not have been canceled.
Aside from changing the way we work, socialize and make purchases, summer vacations have also been affected. According to a survey from Longwoods International, a market research consultancy, the pandemic has greatly impacted travel plans over the next 6 months for 53% of Americans.
Even without a trip planned, you can still rest and reset at home. One way is to make the most of your deck and backyard. Here are our 3 deck essentials for a relaxing staycation:
Furnish your deck and patio. Don't just settle for what's on sale, but find something comfortable and inviting that you can really melt in to, like a porch swing, chase lounge or hammock.
Surround yourself with nature. Whether it's hanging plants on the deck or planting a garden in the yard, being out in nature helps reduce stress and can help us have a more positive outlook.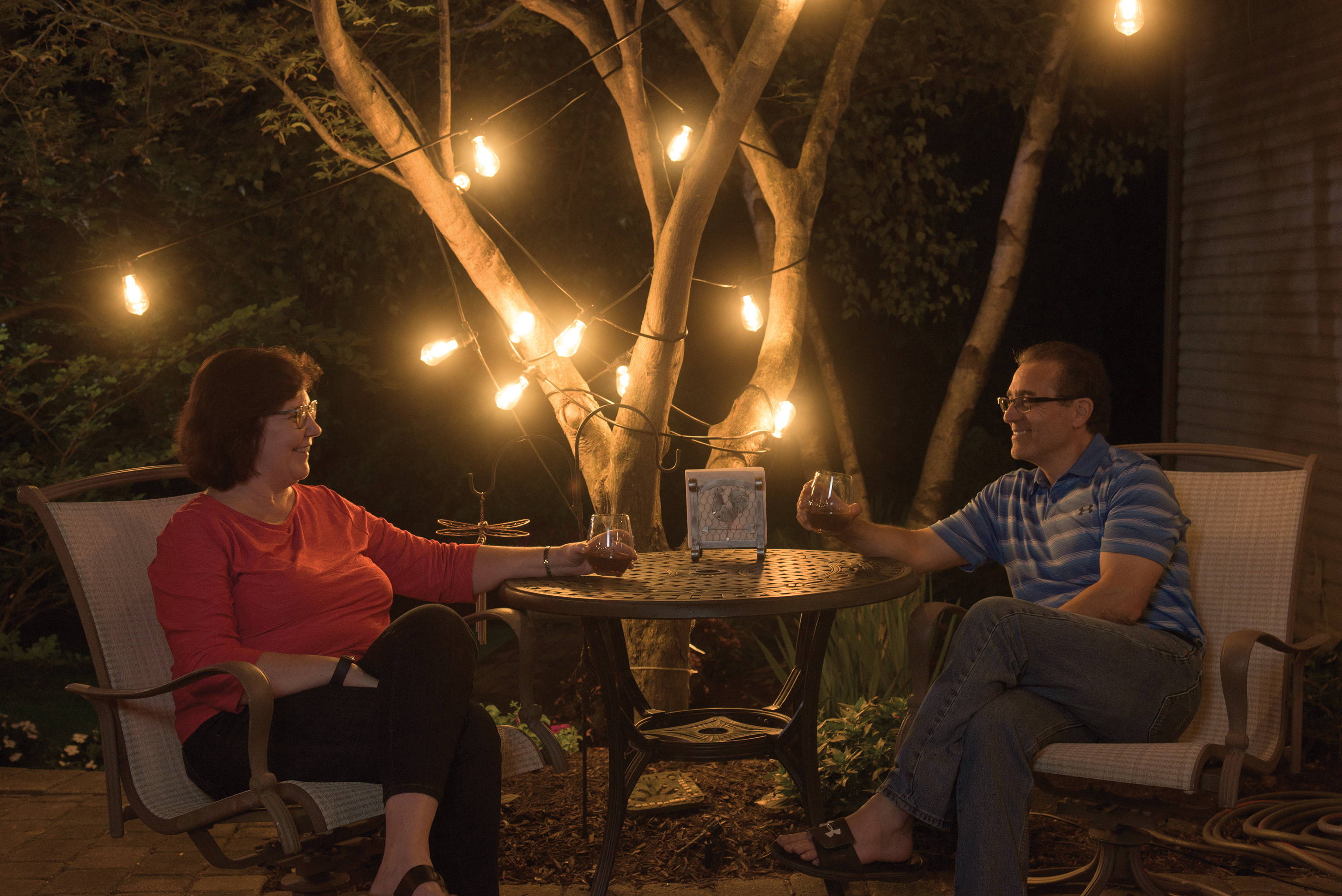 3. Transform your space with lighting. Mr Beams outdoor string lights create a warm, inviting atmosphere. All models (except solar) have dimmable bulbs so you can dim down for a quiet low-key evening or dim up for entertaining guests. Not sure which model is best for you? Check out our string light brightness comparison page to see how the different bulb shape and cord types compare to each other as well as LED versus incandescent bulbs.